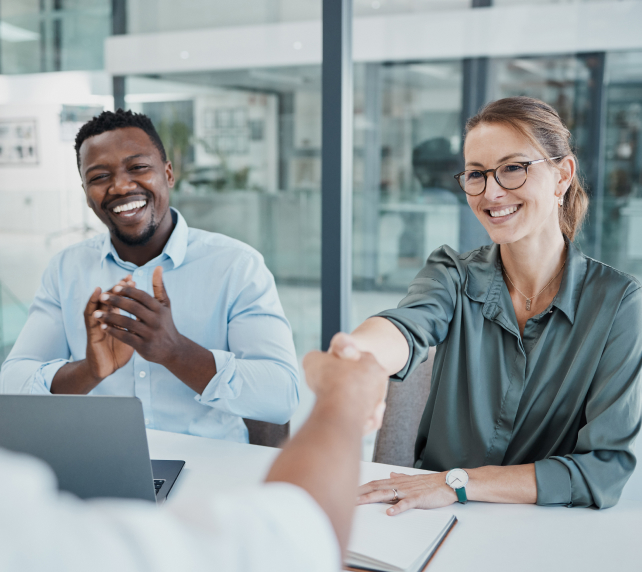 Continuing Education
Our extensive library of skills training resources gives you endless opportunities to learn more.
Program Specific Training
Every client and project is different. Our in-depth training covers every angle of our processes, products, and services.
Employment Opportunities
Are you looking for a career in the exciting world of Information Technology? At HyperGen, we are seeking top and emerging talent to fill roles both within our organization and for the clients we represent. Click below to see opportunities with HyperGen or with our clients:
Working for HyperGen
Training
We've developed a learning environment that features training programs to help continuously develop and enhance your skills.
New Employee Orientation
The perfect place to learn all about our business, our culture, and work environments.
Benefits
401k with Matching
Medical and Dental Insurance
Paid Holidays and PTO
Employee Referral Program
Free Coffee, Tea, Candy and Popcorn
Employee Events
Employee & Client Satisfaction
At HyperGen, every employee is valued. We are focused on the voice of our employees and clients striving to listen, understand, anticipate, and respond to their needs. We provide the best possible solutions to our clients and our mission is not complete until the customer says "WOW"!
Collaboration & Teamwork
Our employees trust and support each other. There is respect for each other and we value diversity in all aspects. Our management has an open-door policy. We encourage, support, and develop all while giving constructive feedback. We seek and share new ideas being passionate team players.
Creativity & Innovation
We look for employees with an entrepreneurial mindset who are always seeking knowledge. Team members are encouraged to think differently and match their passions with the company's passions.
Ethics
Integrity and honesty are of the upmost importance at HyperGen. We believe in taking care of the employees who take care of us.
Atmosphere
You can be serious without a suit! At HyperGen, we have created a work atmosphere that is a casual, family-style environment. There is accountability and responsibility, all while inspiring and engaging each employee.
Equal Opportunity Employer
HyperGen Inc. is an equal opportunity employer. All applications are considered without regard to race, color, religion, sex, gender identity, sexual orientation, national origin, age, disability, veteran status, or based on any individual's status in any group or class protected by applicable federal, state or local law. HyperGen is committed to providing a work environment free from discrimination and harassment, where employees are treated with respect and dignity.